URBAN FITNESS
method
powered by SYMBIONT
The only EMS Bio-electrical Fitness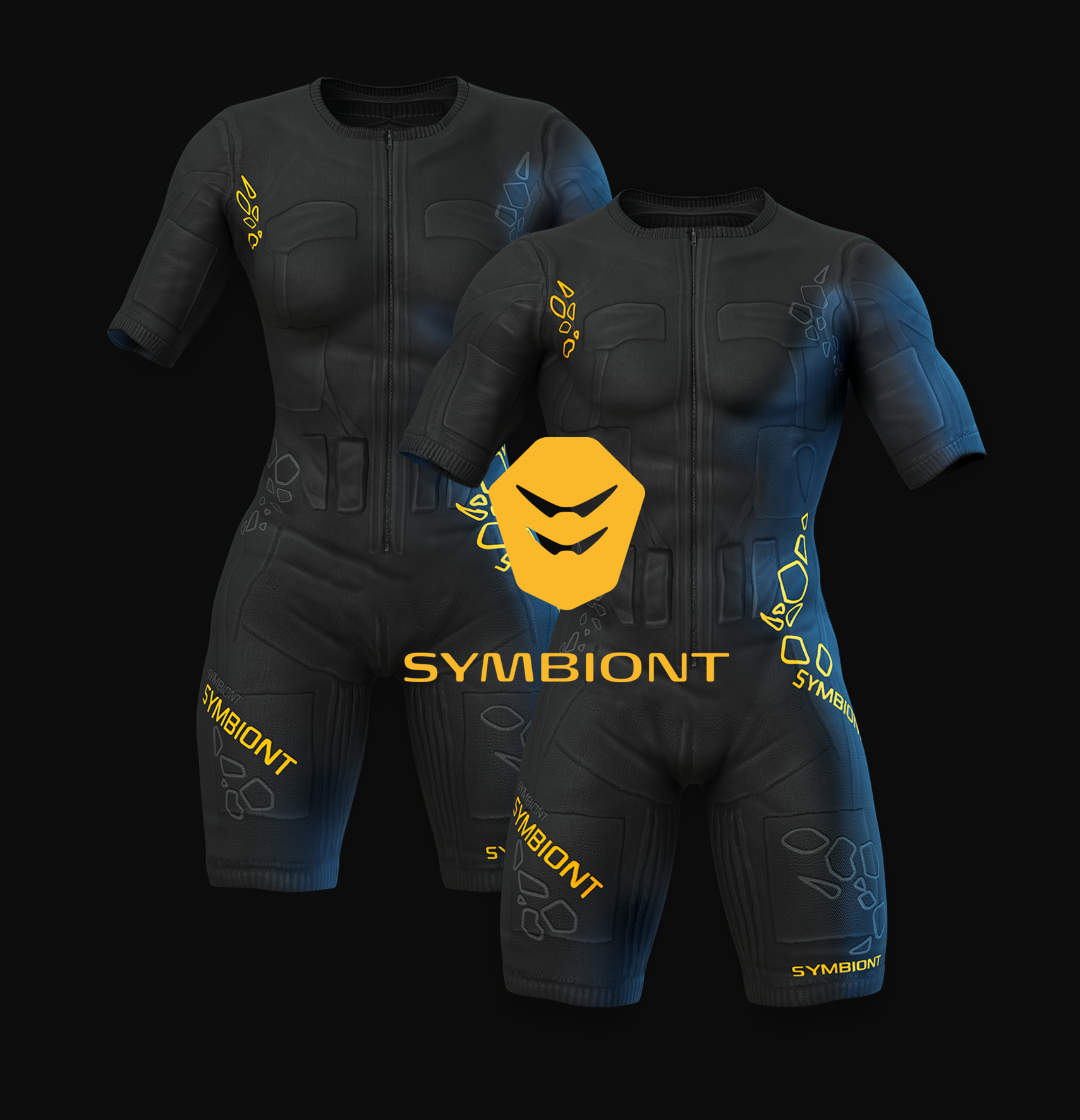 Why won't you do without the Symbiont suit anymore
It's completely wireless and it ensures maximum agility during trainings
It's comfortable and stretchy
It's easy to wear and undress
It's your personal suit, 100% guaranteed hygiene
It can be machine washed at 30°
It tracks your body parameters and allows to customize your training
FAQ
The training with the Symbiont technology uses a device to control indipendently the different muscle groups (legs, glutes, abs, back, arms). These impulses can change intensity to activate a higher or lower number of fibers depending on the client's need. Thanks to this method we can achieve different kind of training.
You can burn up to 500 calories in just one training, but the biggest effect on weight loss is due to the increase of the basal metabolic rate. Through the Symbiont technology you can burn calories even when you are resting between exercises. Therefore, if combined with the proper nutrition, it's the most effective way to lose weight.
A training session lasts from 15 to 20 minutes.
The schedule of the training sessions is created depending on your needs, goals and on the kind of technology used. The standard training consists of 1 session per week. An intensive training consists of two sessions per week.
One of the benifts of the Urban Fitness method is its ability to adapt to every users for different kinds of training that we can perform with the same machinery. This method is recommended to people of all ages from 18 to 70 years old.
No. Low frequencies electrostimulation is widely used also in the medical field, as a rehabilitation therapy. Our personal trainers that use the Symbiont technology have a Master's degree in Sports Science and they all follow a specific formation about this technology. You feel a sensation similar to a light muscle contraction.
Our members must have health certificate to bring to the first sessione after the susbcription. To sign up is necessary to fill out the disclaimer of responsibility.
The use of the Symbiont device is contraindicated for the following conditions and/or pathologies:
epilepsy
cardiac pacemaker
internal defibrillator or other internal metal device
recent trauma (less than 6 months)
recent surgery
pregnancy
blood circulation disorder
capillary fragility
abdominal hernia
inguinal hernia
tuberculosis
cancer diseases
arteriosclerosis
neurological diseases
diabetes mellitus
febrile illness
viral acute processes
bleedings
haemophilia
tendency to thrombosis
chronic consumptionof alcohol and drugs
joint degenerations
fibromyalgia